Building Tracks – June 10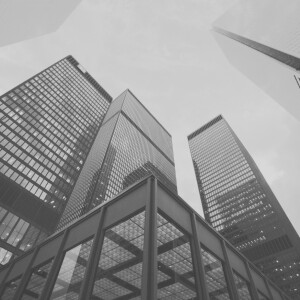 MIXED USE and NON-RESIDENTIAL
Applicant: n/a
Planning Authority: West Lothian
Details: Construction of 4 industrial units (493 m²) for class 5 (general industry) and class 6 (storage and distribution) with associated access and parking areas
---
---
Location: 3 Baird Road Kirkton Campus Livingston West Lothian
Agent: TBB Architecture 17 Cockburn Street Falkirk
Reference: 0369/FUL/22
Application link
---
---
Applicant: n/a
Planning Authority: West Lothian
Details: Construction of a 204 m² restaurant (Class 3) with drive-thru, associated parking, landscaping and access
---
---
Location: Land at Heartlands Court Heartlands Whitburn
Agent: Clarendon Planning & Development Ltd The Office Inchbonny House By Jedburgh
Reference: 0358/FUL/22
Application link
---
---
RESIDENTIAL – LESS THAN TEN UNITS
Requester: 12:18 Roxburghe Development Ltd
Planning Authority: Scottish Borders
---
---
Details: Construction of 7 gites
Location: Roxburghe Golf Course Clubhouse and grounds south of Heiton clubhouse Scottish Borders
Agent: Camerons Strachan Yuill Architects 1 Wilderhaugh Galashiels Scottish Borders
Reference: 22/00620/FUL
---
---
Application link
CALLS FOR TENDERS
Contracting Authority: North Glasgow Housing Association Ltd
Details: It is the intention of the homes to enter into Fixed Term Contracts (MTC) with three specialist contractors for asbestos surveying, sampling and removal work.
Fixed-term contracts will have a duration of three years with the possibility of extension for any additional period up to a maximum overall duration of five years.
Location: Glasgow
Contact: [email protected]
Publication date: 30/05/2022
Contracting Authority: West Lothian Council
Details: This contract is for the construction of a new outdoor sports cycling circuit at Kettilstoun Mains Linlithgow.
The proposed design for the circuit allows for a 5m wide and 1km long closed road cycling circuit in four loops, which complies with current guidelines from sportscotland, Sport England and British Cycling. This provides cyclists with a route similar in width to a single lane two-way road and the length allows for a variety of inclines and turns as well as larger fields and group sizes around the track.
The design includes floodlights, perimeter security fencing with access gates, a tarmac entrance area, driveway, storage unit and disabled parking spaces to complement the car park already adjacent to the site.
Location: Linlithgow
Contact: [email protected]
Publication date: 30/05/2022